Kanaa Kaanum Kalangal Season 2
Shivakanth wrote the coming-of-age teen drama Kana Kaanum Kaalangal, also known as KKK, a streaming series in Tamil. This highly regarded online series' first season debuted on Disney+Hotstar in April 2022. The platform recently made a season 2 announcement for the show.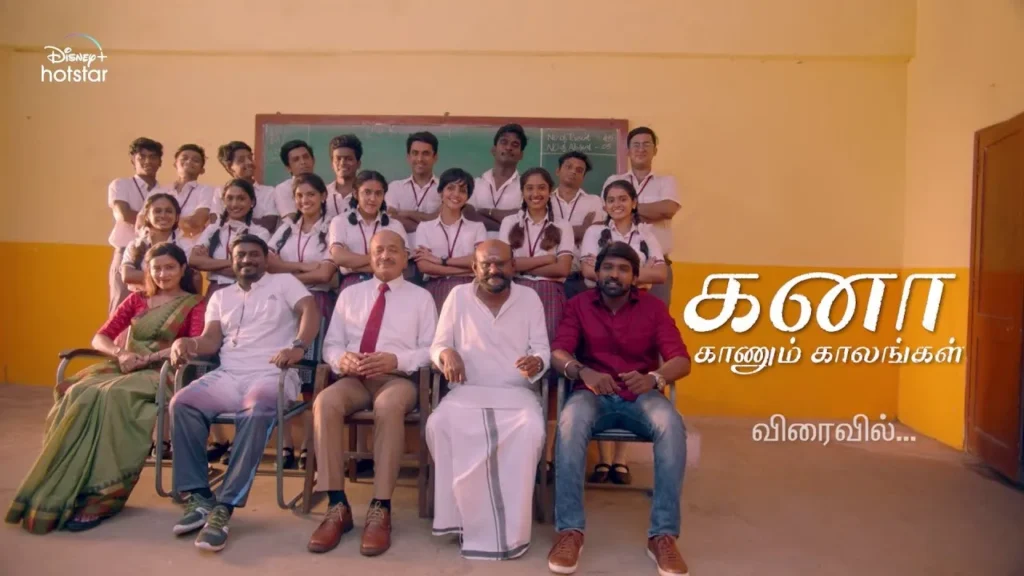 The programme has an 8.2/10 IMDb rating. It is a spin-off of the same-named television series that aired on Star Vijay in 2006. KKK season 1 debuted on Disney+Hostar on April 22, 2022, with the first four episodes. On December 9, 2022, there were 132 episodes total.
---
Kanaa Kaanum Kalangal Season 2
KKK Season 2 Release Date
The platform recently made a season 2 announcement for Kana Kaanum Kaalangal. A poster for the second season of Disney+Hotstar Tamil's television series was published on Twitter. KKK2 is reportedly scheduled to debut on the platform in the summer of 2023.
Boys and Girls….🔊 திரும்ப வரோம் 🤩 #KanaaKaanumKaalangal #KKK pic.twitter.com/hwqwQSgv6D

— Disney+ Hotstar Tamil (@disneyplusHSTam) December 15, 2022
---
Kanaa Kaanum Kalangal 2 Star Cast
They are likely to return for the second season as well as Bharath Kumar (Gunasekhar), VJ Sangeetha (Teacher Malar), Aravind Seiju (Kalaiarasan aka Kalai), Raja Vetri Prabhu (Gautham), Irfan (Vineeth aka Jerry), Teja Venkatesh (Nandhini), Deepika Venkatachalam (Abirami alias Ab)
---
All About KKK 2
The story revolves around a group of teens and their adolescent troubles. The audience was quite complimentary of the series. Under the name Global Villagers, R Venkatesh Babu is in charge of producing it. There were 132 episodes in the first season, each lasting 30 minutes. Sathish Kumar and M. Vijay Ananth Prabhu shot the movie, while G. Pa. Vinoth edited it.
The television show with the same name that debuted in 2006 inspired the streaming series. The soap opera was the first on Tamil television to focus on school life, and it broadcast during the week on Star Vijay.
It was a big success, and two follow-up films on college life, Kana Kaanum Kaalangal Kallooriyin Kadhai and Kana Kaanum Kalangal Kalloori Saalai, were produced.