Ullu App Upcoming Web Series 2022
Are you seeking for a list of Ullu App's upcoming web series in 2022 and 2023? The list of all upcoming web series on Ullu App in 2022 and 2023, together with their premiere dates and casts, is provided by information.sportkhelo.co.in
Vibhu Agarwal is the owner and operator of the Indian on-demand streaming OTT platform known as Ullu App.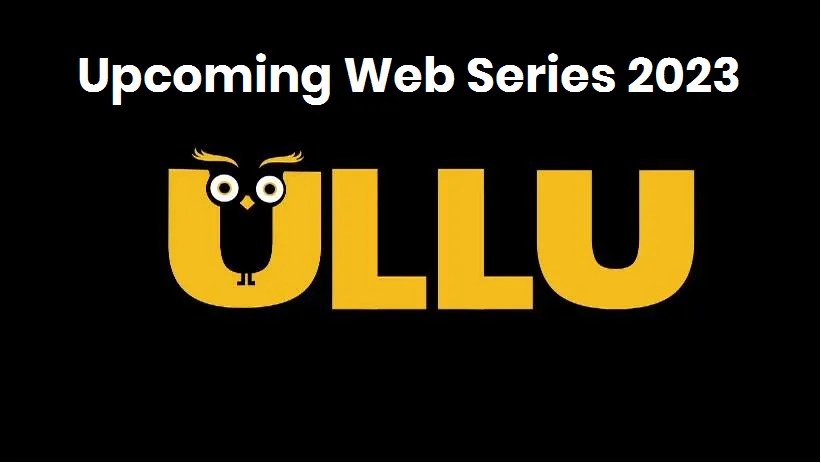 Web series from a wide range of genres, including comedy, drama, romance, horror, suspense, and more, are available on the Ullu app. On this platform, binge watch from our library of films, web series Ullu Originals, and more in your native tongue, such as Hindi.
With an Ullu app membership, you may watch and download videos indefinitely at a reasonable price all year long. The list of all recently published web series on the Ullu app and website has been compiled here.
---
Ullu App Upcoming Web Series 2022 – 2023
| Web Series | OTT Release Date |
| --- | --- |
| Doraha | December 2022 |
| Namak | 5 January 2023 |
| Love Guru Part 2 | 23 December 2022 |
| Dil-Do Part 2 | 20 December 2022 |
| Love Guru | 16 December 2022 |
| Dil-Do | 13 December 2022 |
| Palang Tod Siskiyaan Season 3 Part 2 | 9 December 2022 |
| Jabran Part 2 | 6 December 2022 |
| Palang Tod Siskiyaan Season 3 | 2 December 2022 |
| I Love You | November 2022 |
| Jabran | 29 November 2022 |
| Ishqiyapa | 18 November 2022 |
| Honey Trap | 15 November 2022 |
| Takk Part 2 | 11 November 2022 |
| Takk | 4 November 2022 |
| Tikhi Chutney | 1 November 2022 |
| Charmsukh Bidaai Part 2 | 28 October 2022 |
| Sultan Part 2 | 25 October 2022 |
| Charmsukh Bidaai | 21 October 2022 |
| Sultan | 18 October 2022 |
| Walkman Part 3 | 14 October 2022 |
| Lady Finger Part 2 | 11 October 2022 |
| Walkman Part 2 | 7 October 2022 |
| Lady Finger | 4th October 2022 |
| Walkman | 30 September 2022 |
| Tapan Part 2 | 27 September 2022 |
| Shahad Part 2 | 23 September 2022 |
Ullu App Upcoming Web Series 2022